BioPod Your Mom.
It will make you feel like you won something.
BioPod™ Featured on Life
Insurance International Website

Biopod™ was  recently featured on Life Insurance International's website.  Life Insurance International provides the latest news and features related to the  Life Insurance Industry worldwide. To view the article, please follow this link.
New wearable-hearable tech device targeted at health insurers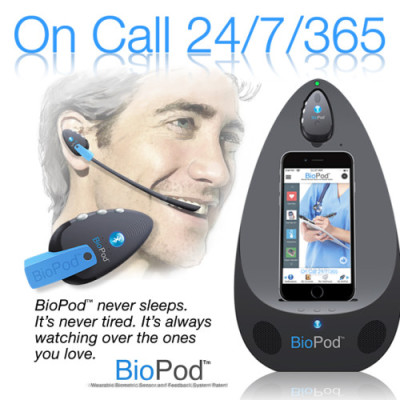 Currently at BioPod®, we're exploring integration with leading smart devices in addition to being a multi-featured self contained system.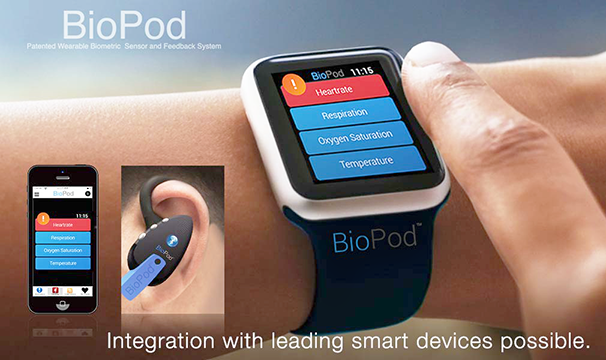 BioPod™ your whole family, anyone you care about and want to know how they are doing. BioPod™ can help create a web of information for you, your doctors and medical professionals, for anyone. Imagine being able to check on your loved ones no matter where they are or what time it is. BioPod™ can provide instant feedback for important data to monitor the health and wellbeing of those you love.
BioPod™ Technology makes it possible to create a two-way exercise and communications system through interactive devices like fitness bands, earpieces, smart watches and any other hardware that could be imagined. BioPod™ Technology gathers important biometric data like heart rate, oxygen saturation, temperature, end tidal carbon dioxide to provide 24/7/365 information that can be vital to the health and wellbeing of you and your family. BioPod™ can help you be better prepared and proactive in the matters of your family that are vital.
The field of wearable technology is exploding and the hottest in The Internet of Things is Hearables, but what difference will it make if it doesn't make a difference in our own lives. Gadgets are cool, no doubt, and BioPod™ can make them cooler. But our mission is to get the BIG players in tech products to know that there is much more potential for wearable technology than just tracking how many steps you've taken or how many calories are in your burger and fries.
See the prototype renderings for BioPod™
(click on image for full size view)

Los Angeles, California, USA  June 2015
BioPod® was granted Registered Trade Name status for BioPod® June 16, 2015 by the U.S.Patent and Trademark office. We are excited to be one step closer to making BioPod® a reality for families around the world. Stay tuned for more updates about our journey to change the wearables world.


How Does Your Heart Rate?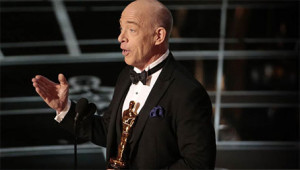 BioPod Ventures wants to honor individuals and groups that show extraordinary heart and serve as inspiration for us all. Our innaugural honoree is Mr. J. K. Simmons. Mr. Simmons won the 2015 Best Supporting Actor for his role in Whiplash. It was an astonishing and moving performance. Equally astonishing was his accceptance speech. Unlike the norm, where actors thank the laundry lists of managers, agents, etc., J.K. Simmons speech took a much different path.
Here's a part of what he had to say.  "Call your mom, call your dad. If you're lucky enough to have a parent or two alive on this planet, call 'em. Don't text. Don't email. Call them on the phone. Tell 'em you love 'em, and thank them, and listen to them for as long as they want to talk to you. Thank you. Thank you, Mom and Dad." -J.K. Simmons, 2015 Best Supporting Actor Acceptance Speech, 2015 Oscars.

Mr. Simmons embodies the spirit of what's really important and what BioPod Ventures is all about.  While the potential of BioPod spans many different sectors, the core features of the technology provides a great way to watch out after those that are the most important to you, your family.
As for Mr. J. K. Simmons, all we can say is Thank You and Bravo.